Paterson, NJ – September 4, 2015 – (RealEstateRama) — NJCDC understands the importance of early childhood education. 90% of a child's brain develops before the age of five, and NJCDC wanted to make sure that the three- and four year-olds attending their award winning preschool, Paterson Family Center (PFC), got their academic careers off to a strong start. Thanks to a generous donation from Valley National Bank, headquarted in Wayne, NJCDC gave away 105 book bags filled with school supplies to all 105 preschoolers attending PFC.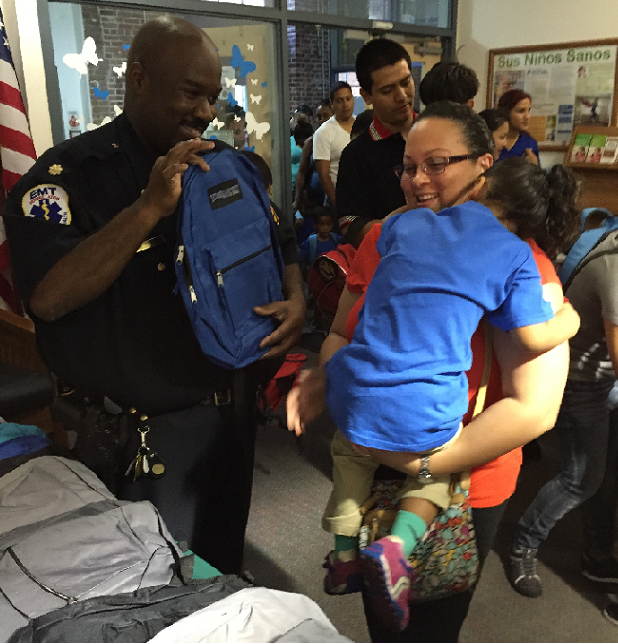 NJCDC board members David Berninger and Martin Vergara II, along with Corporal Robert Scott, Commander of the Passaic County Sheriff's Office, greeted NJCDC's youngest students as they started their school day with encouragement, cheering, and high-fives. They also handed each of PFC's 105 students a free backpack filled with pencils, crayons, a ruler, and a book to encourage reading at home.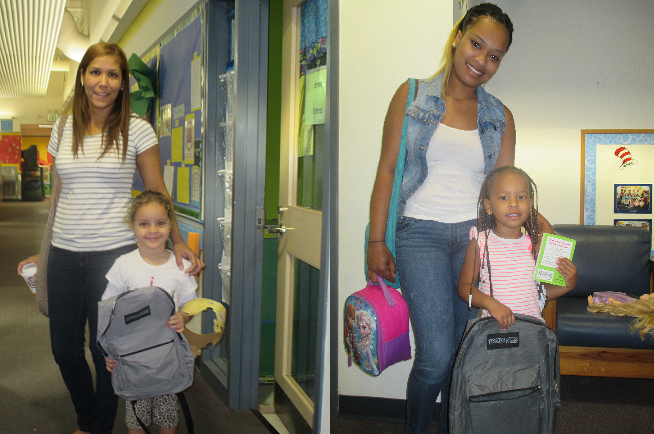 Bob Guarasci, NJCDC's CEO, said "This event really helped our youngest students become more excited about learning and going to school. Thank you to Valley National Bank for making this event possible, and to David Berninger, Martin Vergara II, and Corporal Robert Scott for providing these children and their families with an extra boost."
Understanding the importance of establishing a strong and enthusiastic foundation for learning, the Paterson Family Center (PFC) was founded by NJCDC and provides 105 three- and four year-old Paterson children with an evidenced-based curriculum and qualified staff committed to their growth and education. Providing more than just preschool, the Paterson Family Center offers support to the entire family through after-school programming that supports working parents, as well as clinical staff to connect families to needed resources.
Media Contact:
Valerie Trawinski, Communications & Events Associate
New Jersey Community Development Corporation
Tel: 973.413.1608
Email: vtrawinski (at) njcdc (dot) org
www.njcdc.org