RealEstateRama
BROWN BILL GIVING MORTGAGE AND PROPERTY TAX RELIEF TO ACTIVE DUTY SERVICE MEMBERS GOES TO GOVERNOR'S DESK
BROWN BILL GIVING MORTGAGE AND PROPERTY TAX RELIEF TO ACTIVE DUTY SERVICE MEMBERS GOES TO GOVERNOR'S DESK
>WASHINGTON, D.C. – (RealEstateRama) — Legislation sponsored by Assemblyman Chris A. Brown, to ease the financial burden on New Jersey's citizen soldiers on federal active duty, today earned approval from the General Assembly. The bill (A766) allows members of the National Guard and the United States Reserve to defer mortgage and property tax payments while on active duty.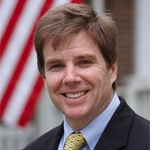 "Our military men and women, in active defense of our country, shouldn't have to worry about being late with a mortgage payment, or missing a tax bill," said Brown (R—Atlantic), an Army veteran of Desert Shield/Storm. "While they are away, their priorities should be the mission, the safety of themselves and their colleagues, and the defense of the United States."
Under the bill, the deferment remains in effect for 60 days beyond the termination of active duty status. The mortgage deferment extends the length of the loan by the number of months on active duty, plus 60 days.
The legislation, approved by the Senate in February, now goes to the governor for consideration.