WASHINGTON, D.C. – (RealEstateRama) — Senator Kip Bateman and Assemblyman Jack Ciattarelli (both R-16) applauded the funding agreement reached by Somerset County and the New Jersey Department of Transportation (NJDOT) that will allow work to resume on the Route 518 bridge project in Franklin and Rocky Hill that has been stalled since July.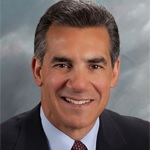 Bateman and Ciattarelli worked with the Christie Administration to bring the county's Board of Chosen Freeholders and the NJDOT together to negotiate the agreement that will allow construction to recommence on the crossing over the Delaware and Raritan Canal.
"Jack and I know how important this project is to the safety and welfare of the region," said Bateman. "It's a critical crossing for emergency services, school buses and residents who can't afford to detour miles out of the way. I'm glad that we were able to bring state and county officials together to hammer out the details that will help us to get this important bridge reopened."
Under the agreement, Somerset County will fund the project as a capital expenditure, with no added impact on county property taxpayers.
"The Governor's Office, NJDOT and Somerset County freeholders worked with us in good faith to find a way to get the Route 518 bridge project back on track," added Ciattarelli. "What's important is that we took action to fix the problem and were able to gain agreement on a solution that is good for the residents of Somerset County and the region."
The Department of Transportation was ordered to halt work in early July on the $2.75 million project and other transportation projects across New Jersey that were deemed non-essential, pending an agreement to refund the state's Transportation Trust Fund.
Bateman and Ciattarelli had previously called on the Governor to declare the project as "essential" which would allow work to resume on the project that was initially scheduled to be completed in early August.
"I am happy to report on behalf of the Freeholder Board that, with the help of Senator Kip Bateman and Assemblyman Jack Ciattarelli, we were able to successfully resolve the funding issues that would allow this critical project to move forward," Somerset County Freeholder Director Patricia Walsh said. "From a health, safety and convenience standpoint, this is a win for Somerset County residents."
Source: Assemblyman Jack Ciattarelli