In celebration of Global YouthBuild Day, all around the country YouthBuild programs, students, graduates, and volunteers will be working together to make a positive impact within their community.
In celebration of Global Youth Service Day (GYSD), New Jersey Community Development Corporation's (NJCDC) AmeriCorps program will be hosting a day of gardening and community cleanup service projects within Paterson's Great Falls Promise Neighborhood--the neighborhood NJCDC serves
With the Christmas spirit permeating through its organizational fabric, NJCDC will host a kick-off event for their newest program that serves elderly and disabled Paterson residents. Over the next 12 months, NJCDC's FreePair Paterson program will make 500 home repairs—free of service charges—for the elderly and disabled residents of Paterson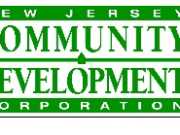 For many of New Jersey Community Development Corporation's (NJCDC) youngest students, the first few days of school can be a difficult transition--especially if they are just starting preschool and this will be their first time away from their parents. NJCDC is providing a boost for the three- and four- year old students at their preschool, Paterson Family Center (PFC), by giving the young students backpacks and school supplies to help get the 2016-2017 school year off to a great start.